ELECTRONEUROACUPUNCTURE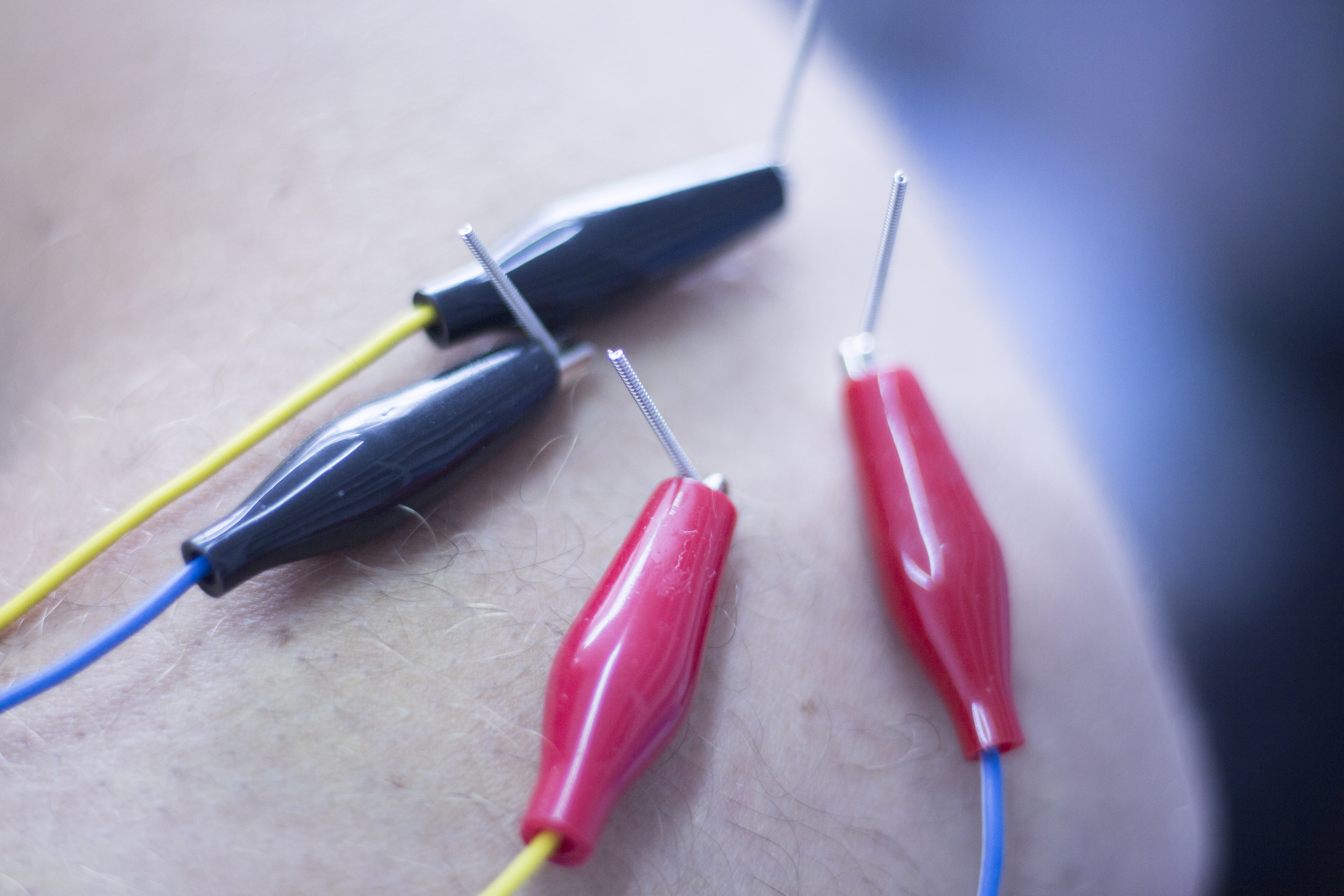 Electroneuroacupuncture is a technique that is based on the stimulation of the peripheral nervous system with acupuncture needles and an electric current.
ElectroNeuro Acupuncture (ENA) is especially indicated in the treatment of chronic pain.
This technique teaches us to look at the body as a whole, so it is especially beneficial for those pains that radiate through a wide area such as the arm or leg, since it allows us to work the entire nervous path, as well as for those people who They suffer from generalized pain. Needles are used at specific points along the body. These in turn are connected to a device that generates continuous electrical impulses using small clips.
The device allows you to adjust the frequency and intensity of the pulse, depending on the case. It uses several needles at the same time, so that the impulses pass from one needle to the other and looks like traditional acupuncture in that it stimulates the same points during treatment.
The fact that we can treat a pathology with distal points to it allows us to multiply the effects and with it the benefits of the treatment. Once the points are located, as we have explained above, a current is applied to the needles to stimulate the nerve and generate endorphins that will act by reducing pain and relaxing the area.